The Lab: Mobile Electronic Repair
Convenient Repairs While You Wait!
Have you seen our mobile electronic repair truck yet? This mobile version of The Lab is on the move in Fort Wayne, Middlebury, Syracuse, and other local areas to make getting your phone, tablet, or other electronic device repaired fast!
How It Works
Think of this mobile version of The Lab as a food truck-style electronic repair. You can schedule a repair at the window or walk up and hand us your device to be fixed while you wait.
Get your electronic devices repaired while you wait or drop your device off with us while you run errands in the area. Each week we'll be setting up at dedicated spots, so you'll know where to find us.
If you'd like to schedule your repair with us ahead of time, click below to get started.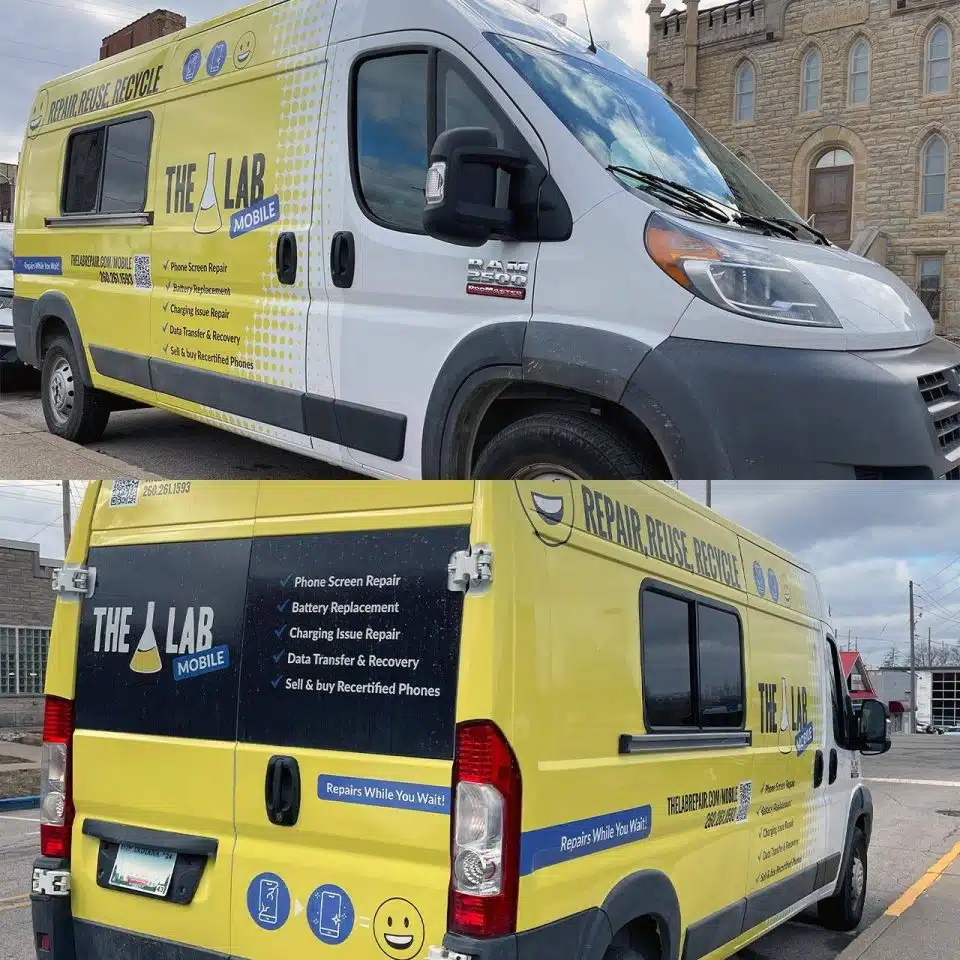 Be Sure To Follow The Mobile Lab
Make sure you're following us on social media and you'll always know where you can find us!