Phone Repair
iPhone, Android, and Other Phone Repair Services
Whether you've cracked your screen, have a battery that isn't holding a charge, or dropped your phone in liquid, we're here to help. Our certified repair services are designed to help you repair your phone rather than replace it.
Our highly trained repair technicians have years of experience fixing every type of mobile phone and can get your phone back up and running in no time!
We can also provide data backup and recovery services so you don't have to worry about losing valuable photos, documents, and other files if your phone is damaged.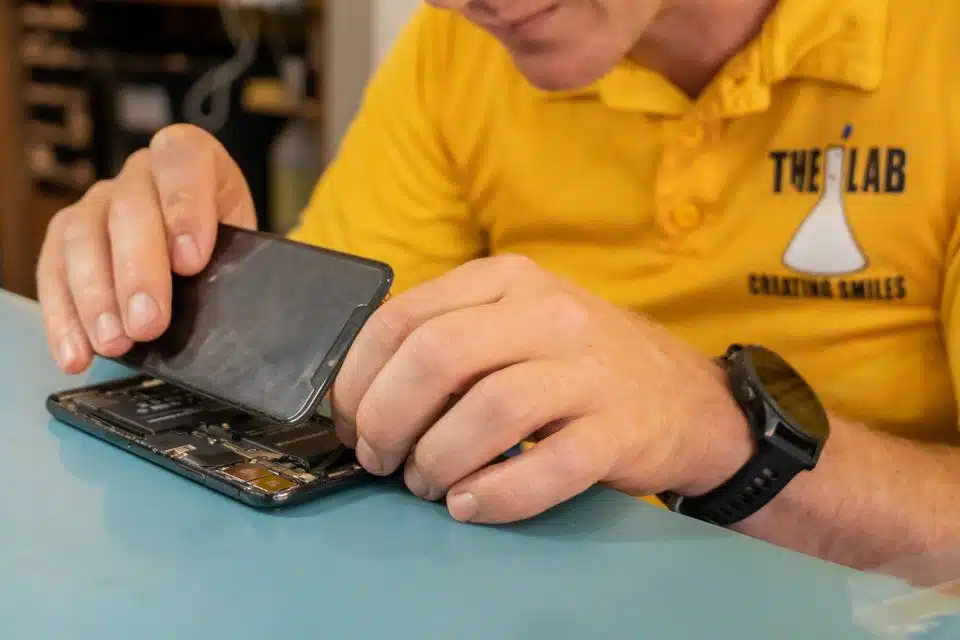 iPhone Repair
Don't spend hundreds of dollars to replace your iPhone because it has a broken screen, a battery that won't hold a charge, needs a new speaker, or has suffered water damage. Bring it to The Lab for a quick assessment, cost estimate, and stress-free repair!
The Lab is your local trusted iPhone repair expert in Warsaw since 2017. Our iPhone repair technicians are trained to provide fast, convenient repair services for most iPhone models.
We use only the highest quality parts for all of our iPhone repairs and are proud to back up our work with the industry's best warranty.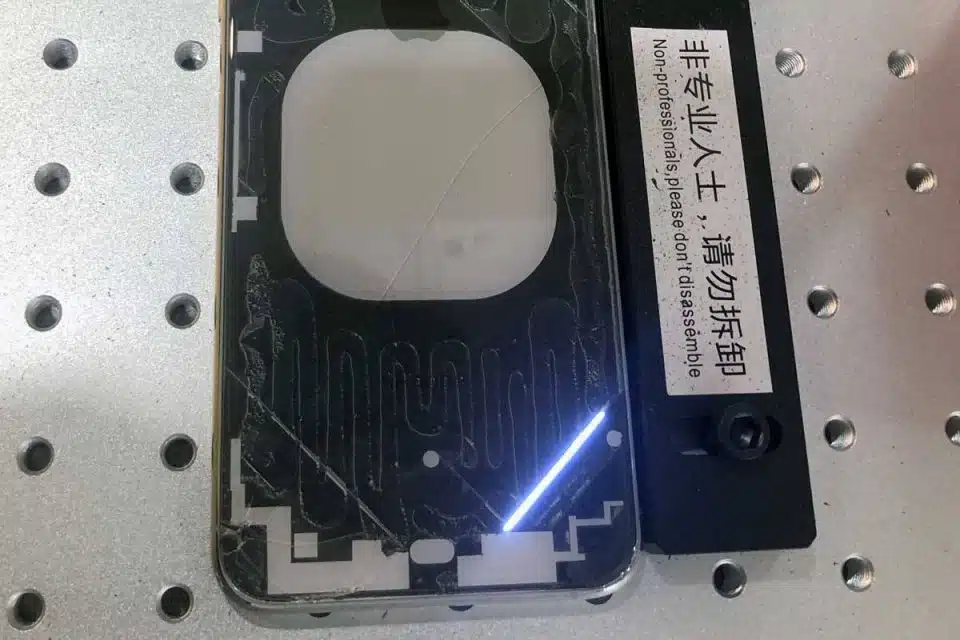 iPhone Back Glass Repair
Apple began using a permanent adhesive on the back of their iPhones starting with the iPhone X. This makes removing shattered glass on the back of your iPhone much more difficult unless you have an iPhone Pro Series.
At The Lab, we use a laser machine to remove the glue under the back glass. Once it has been removed, we can create a customized new back glass for your phone, making it as good as new!
If your iPhone Pro Series has shattered back glass, we can still repair it for you, it just is an easier process since that model has a non-permanent adhesive so it can be repaired without using a laser.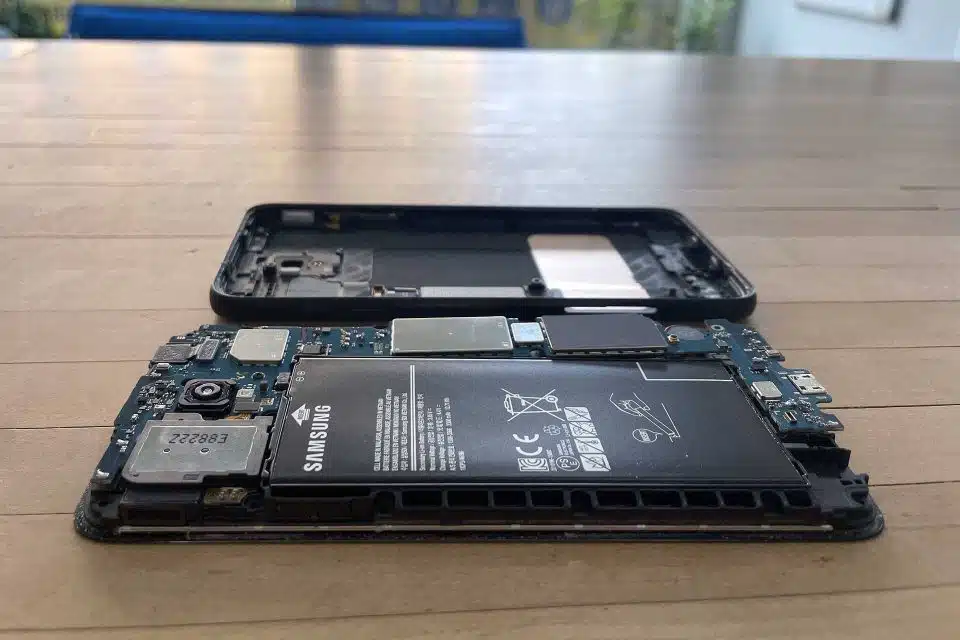 Android Phone Repair
Don't have an iPhone? No problem! At The Lab, our repair technicians are trained to repair Android phones too. If your Android phone has a shattered screen, won't hold a charge, or you accidentally got it wet, bring it into The Lab for quick, quality service.
Our Android phone repair technicians are trained to provide convenient, quality repair services for most Android phones, including Samsung models.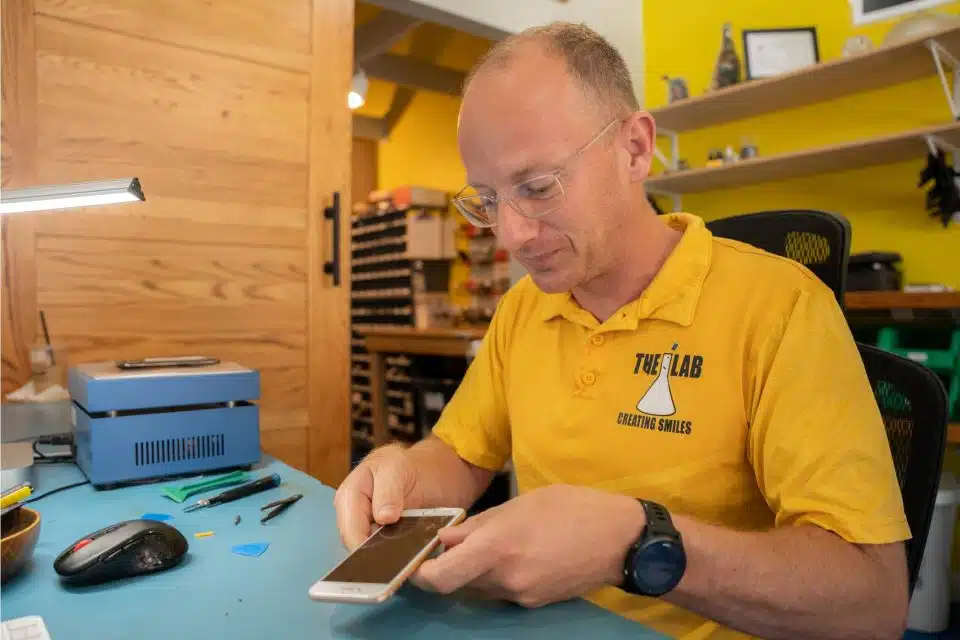 Other Phone Repair
Smartphones like the Google Pixel, Motorola Edge, and OnePlus are becoming more and more popular. If your phone has been damaged or isn't working correctly, bring it in for service at The Lab.
Phones are expensive and our experienced repair technicians can often save you hundreds of dollars by repairing your phone instead of replacing it.
The Lab has years of experience in the mobile phone repair industry and is fully equipped with replacement parts and qualified technicians to get your phone working again, no matter the make and model.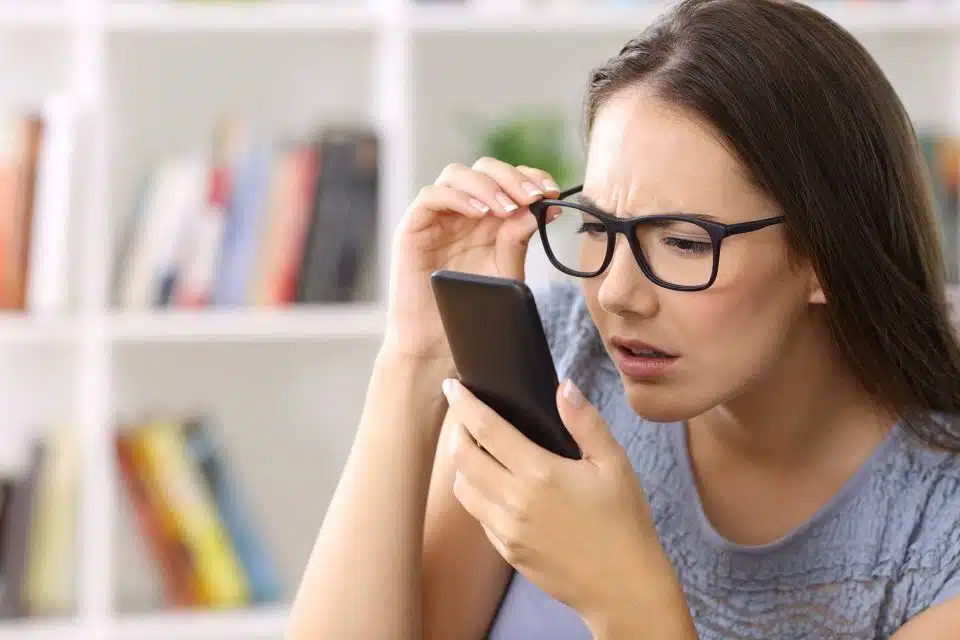 Virus Removal Services
No matter the steps you take to protect your device, there is still a chance it will be susceptible to viruses. If you think your phone might have a virus, bring it into The Lab and our repair technicians can take a look and recommend the best way to find and remove the virus.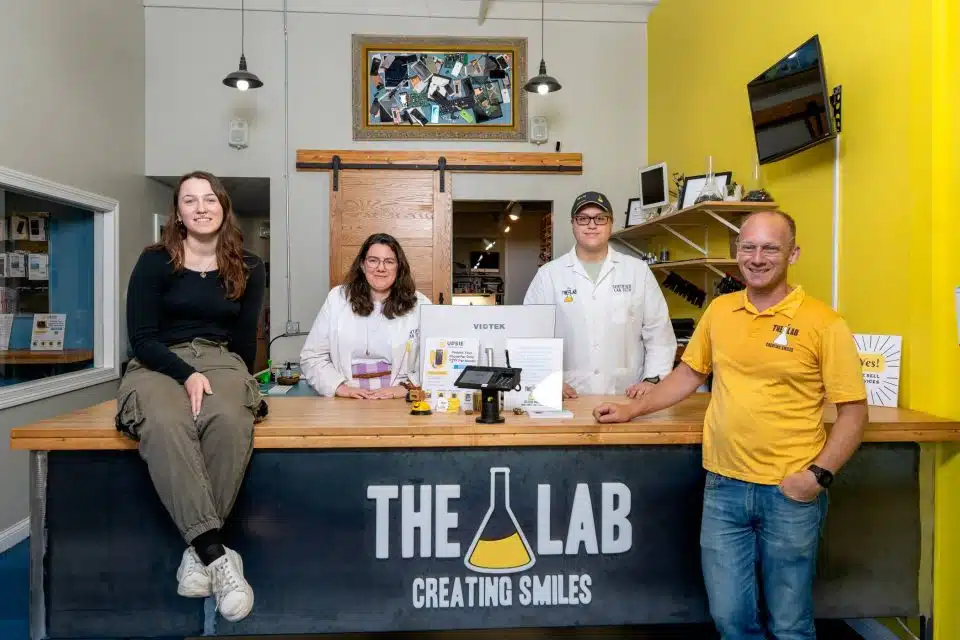 Stress-Free Phone Repair Options
Life gets busy and we all depend on our smartphones for everything from work to school to gaming. When you schedule your phone repair at The Lab, we can often get it repaired and back in your hands the same day.
If your phone requires a more extensive repair, our technicians will communicate with you every step of the way so you know what to expect.