iPhone Back Glass Repair Made Easy
Phone Repair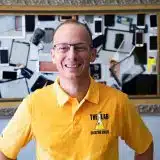 Posted by: Lyle Schrock 2 years ago
One of the features that make newer iPhones so attractive is also what makes them incredibly fragile: the back glass. If you own an iPhone 8 or newer, odds are you've accidentally cracked the back glass at some point. It happens to the best of us!
Even if your phone's back glass only has a tiny crack or chip, it can quickly expand and cause additional damage to your phone. Not only can broken back glass cut your hands and fingers, but it also makes it harder for you to use your iPhone properly.
You know you need to get your iPhone glass repaired in Warsaw, so why are you dragging your feet?
Unfortunately, many people put off fixing their phone's back glass because the repair is expensive and inconvenient. Here at The Lab, we want to make it as painless as possible for you.
Stop Worrying About Repair Costs
One of the biggest concerns iPhone users have is the potentially high cost of repairs. Apple charges anywhere from $349 – $599 to repair the broken back glass on iPhone models 8-11 Pro Max*. They don't consider the back glass to fall under their more affordable "screen replacement" repair, which makes this type of fix much more expensive.
*New iPhones will typically be closer to the $599 price range, but Apple has yet to determine the pricing for brand new models such as their iPhone 12 models.
Warsaw's Only State-Of-The-Art Laser Machine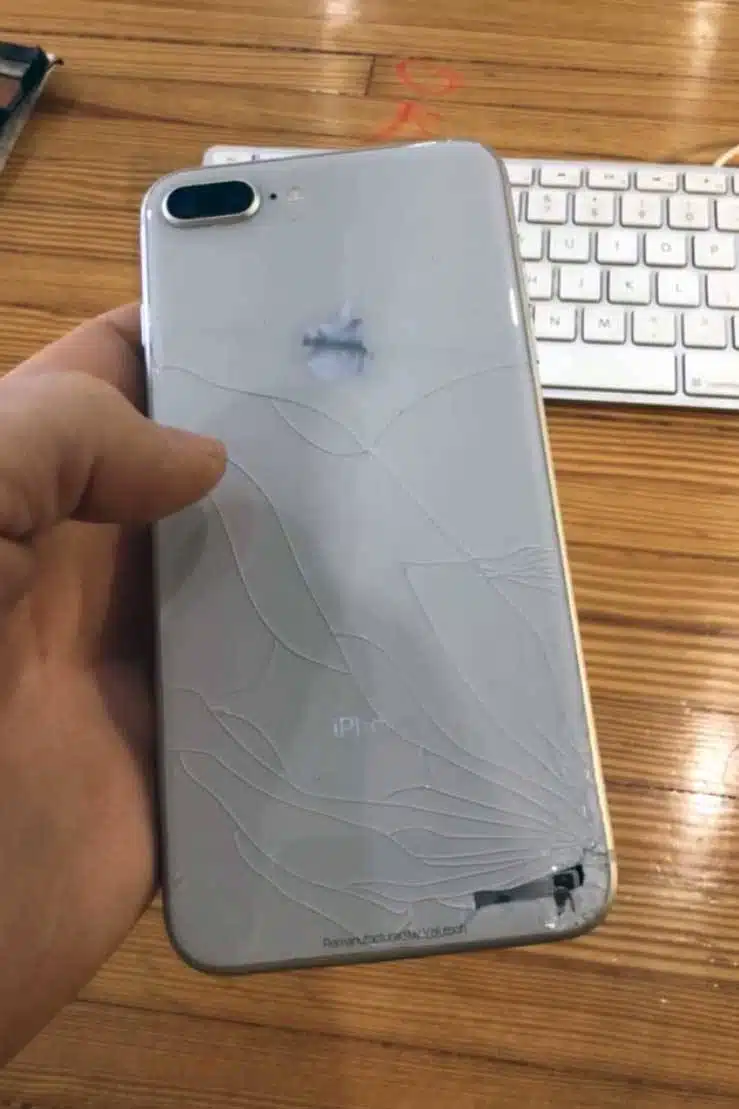 The Lab is the only iPhone repair shop in Warsaw, Indiana that uses a laser machine specifically designed to replace back glass on an iPhone. This machine allows us to complete this repair at a fraction of the cost Apple charges.
Our method for completing this repair also takes much less time, which not only makes it more convenient for you but safer for your iPhone. The longer an iPhone has a crack in its back glass, the more likely it is to become even more damaged due to moisture and other particles.
Our iPhone Back Glass Repair Process
We understand that phone repairs can be stressful. That's why we're sharing our entire process with you so you know what to expect from the moment you walk in the door until you leave with your good-as-new iPhone.
Bring your phone into The Lab in Warsaw, Indiana and leave it with us for 4-6 hours. We'll let you know the cost ($130 – $230+tax depending on the model) and discuss if you'd like a custom-engraved back glass for an additional fee.
We measure the height of your iPhone's surface and place it on the laser machine to be cut. Our repair experts will select the correct template for your iPhone, allowing the laser machine to project it onto your phone. This ensures your phone won't be damaged during the back glass repair process.
After we double-check the template is being projected correctly, the laser machine begins removing the paint and glue through the damaged back glass. After it makes 2 passes over the back glass, it can be safely removed.
Once the back glass is removed, we return your iPhone to the laser machine to safely clean all residue off the back.
Once we make sure all residue is removed, the new back glass can adhere. Your iPhone will be placed into clamps to make sure the new adhesive dries and cures correctly.
This entire process only takes 4-6 hours, so if you drop your iPhone off with us in the morning you can usually have it back before the end of your day!
DIY Is Not The Answer
We know it's tempting to use Google and try to repair your iPhone yourself. Sometimes that can work for minor adjustments, but broken back glass isn't a small detail to fix.
Don't risk trying to DIY this repair, as botched attempts can cause future complications for your iPhone and end up costing you even more. Instead, you can bring your iPhone into The Lab and have a fully functioning phone back in your hands in just 4-6 hours. Most of our customers who need this type of repair can drop their phone off and pick it up later that same day!
The Lab is located in the heart of downtown Warsaw at 120 E. Center Street, Suite A. We're open until 5pm Monday-Friday and until 2pm on Saturday. We love walk-ins and are always here to help, so stop waiting to replace your iPhone's back glass and bring it in today!
Originally published in January 2020, this post has been updated with the latest information and re-published.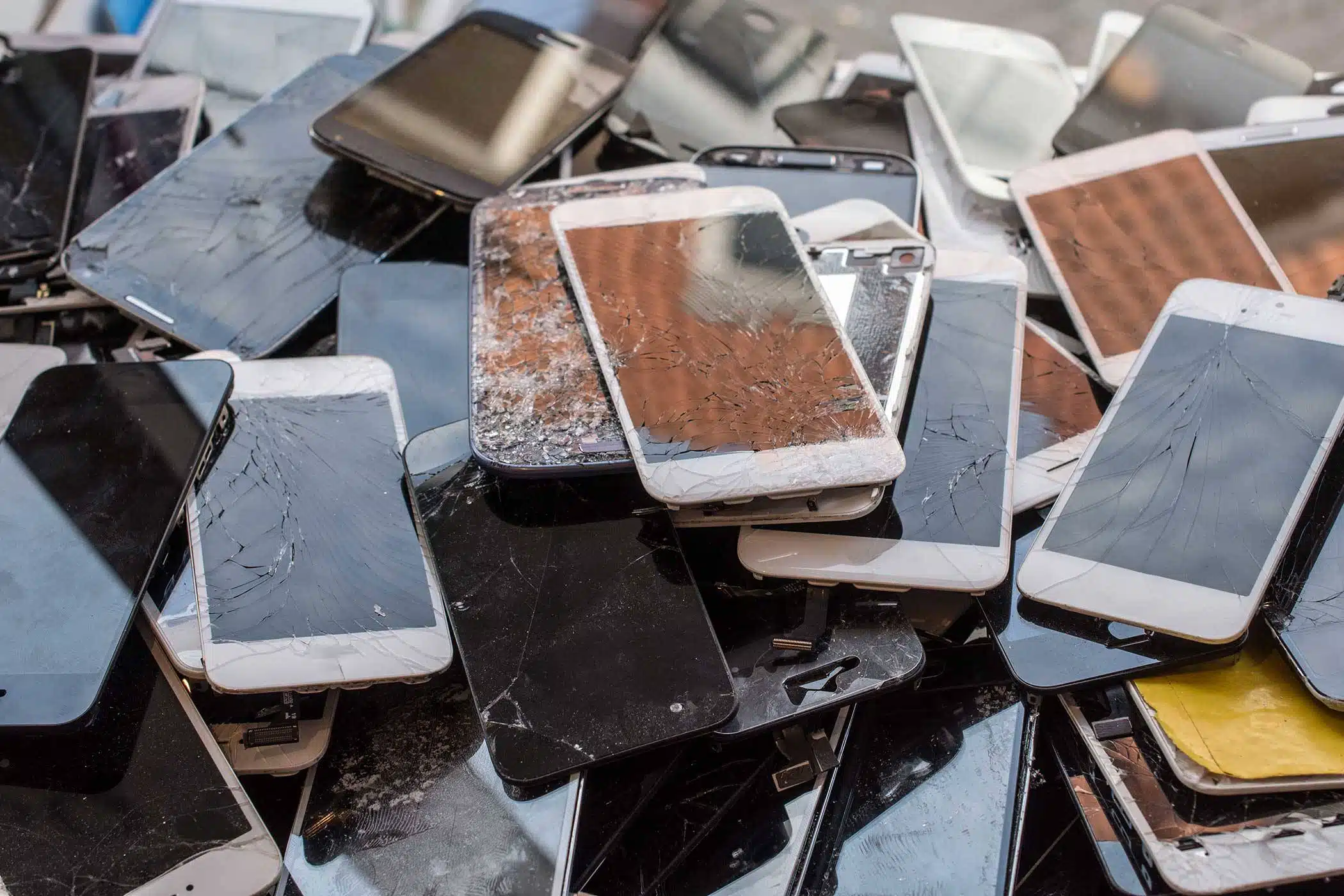 Walk In or Mail In? We Can Help!