7 Things Electronic Device Repair Experts Want You To Know
Phone Tips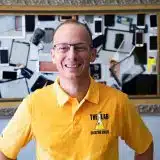 Posted by: Lyle Schrock 4 months ago
Our expert electronic device repair technicians are excellent at what they do, but there are a few things they wish all of our customers knew. The below tips are things that can help your repair go smoothly at The Lab and help you make the best decision on whether to repair or replace your device!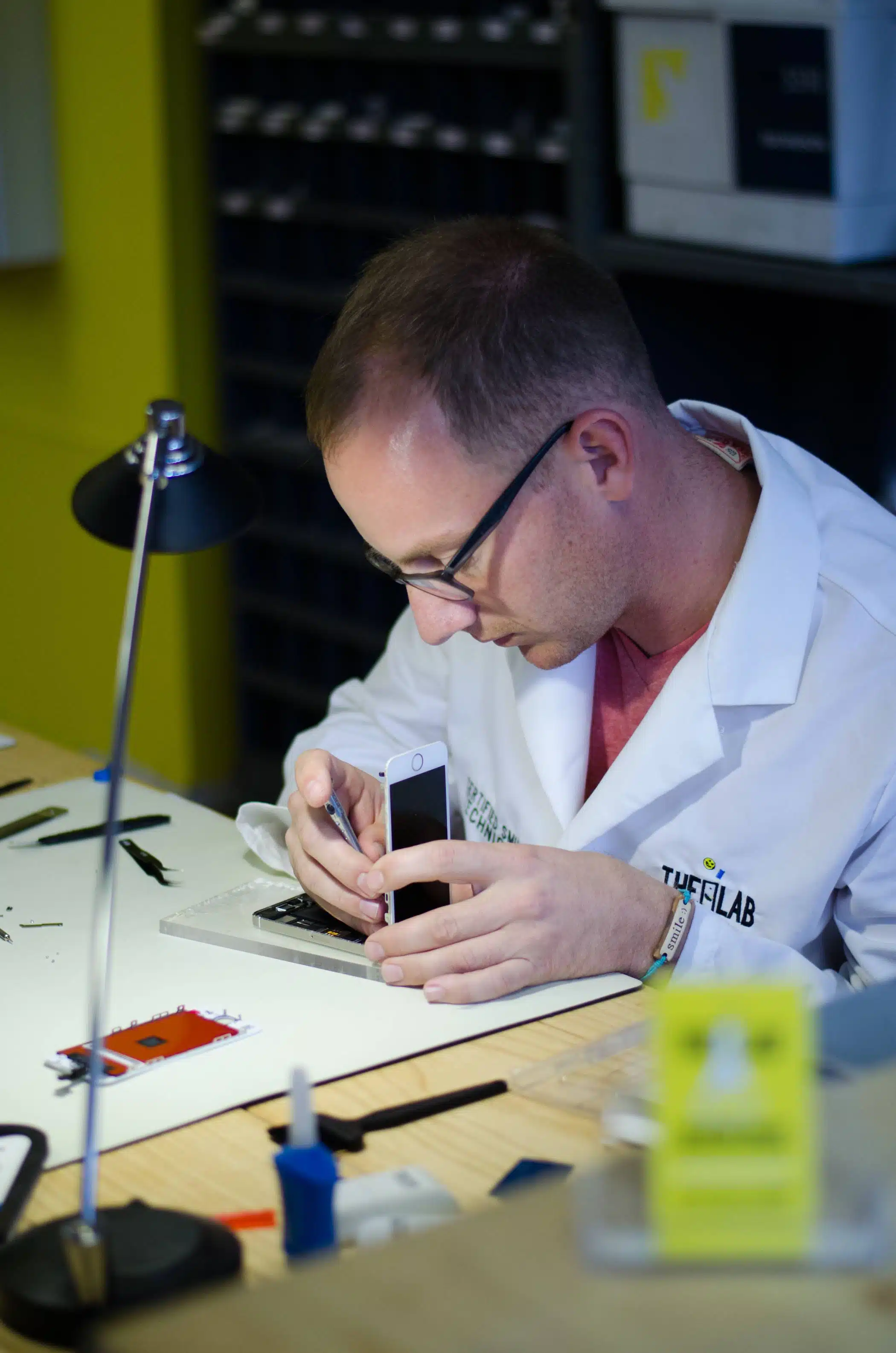 1. You Don't Have To Make An Appointment
While we offer the ability to schedule an appointment with us at The Lab, it's not required! You can walk into our shop on Center Street anytime we're open and drop off your device to be fixed or speak with one of our repair technicians.
However, if you do check in before you stop by using the Start A Repair page on our website, it can make the drop-off procedure for your electronic device repair service faster.
2. Have Your Passcode Handy
We can't access your phone to assess it and repair it without your passcode. Please make sure you know it when you bring your device in.
3. Keep Your Device On
Unless your phone or device has water damage, you don't need to shut it down before dropping it off for repair. If your device has sustained liquid damage, power it down immediately. You can learn more about what to do if your phone has been damaged by liquid in this blog post.
4. Soft Resets Can Solve Software Problems
If you're noticing your phone glitching or having other app and software issues, sometimes all it needs is a soft reset. This is different than a hard reset.
Soft resets are also more than simply restarting your phone or device. Each device has a button combination to press so you can do a soft reset.
For example, iPhones are typically all the same (depending on which software version is running): Press and quickly release the Volume Up Button > Press and quickly release the Volume Down Button > Press and hold the Side Button until you see the Apple logo.
Androids are typically similar with a little bit of a variance depending on the model you have.
5. Charging Issues Are Usually Caused By These Two Things
If you are having problems charging your phone or electronic device, it's usually caused by a dirty charging port or a faulty charging cable. If you're bringing your device into The Lab because of charging issues, please bring the device itself as well as the cable and charging block you use so we can test them both.
6. Store Your Passwords Safely
We always tell our customers to make sure they save their passwords somewhere secure that they can access even if their phone stops working.
You don't want to save passwords in a Notes app or directly on your phone, always use a cloud-based service so they are secure and easy to access. We also recommend having a hard copy on hand as well.
7. It's Always Worth Considering A Repair
Sometimes the damage to your phone or device makes it cost prohibitive to repair and replacing it is the best option.
However, that doesn't happen often! It's always worth checking your repair options and pricing with The Lab before deciding to buy a new or refurbished device. 
Our staff is always willing to walk you through the options for repair and what to expect so you can make the best decision for your budget.
Bring Your Device Into The Lab
If you're having trouble with your phone, tablet, computer, or other electronic device, stop by and see us at The Lab. Our certified repair technicians are always here to help!
The Lab is located in the heart of downtown Warsaw at 120 E. Center Street, Suite A.
We're open 10am – 5pm on Mondays, Tuesdays, and Thursdays and from 12pm – 7pm on Wednesdays. We're also open on Saturdays from 10am – 2pm.