How To Safely Buy A Refurbished Smartphone
General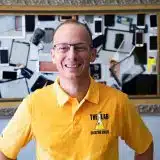 Posted by: Lyle Schrock 2 years ago
Have you considered buying refurbished phones in Warsaw, Indiana when it's no longer feasible to fix your smartphone? Purchasing a refurbished phone instead of a new one can have multiple benefits, but make sure you are well-informed before buying.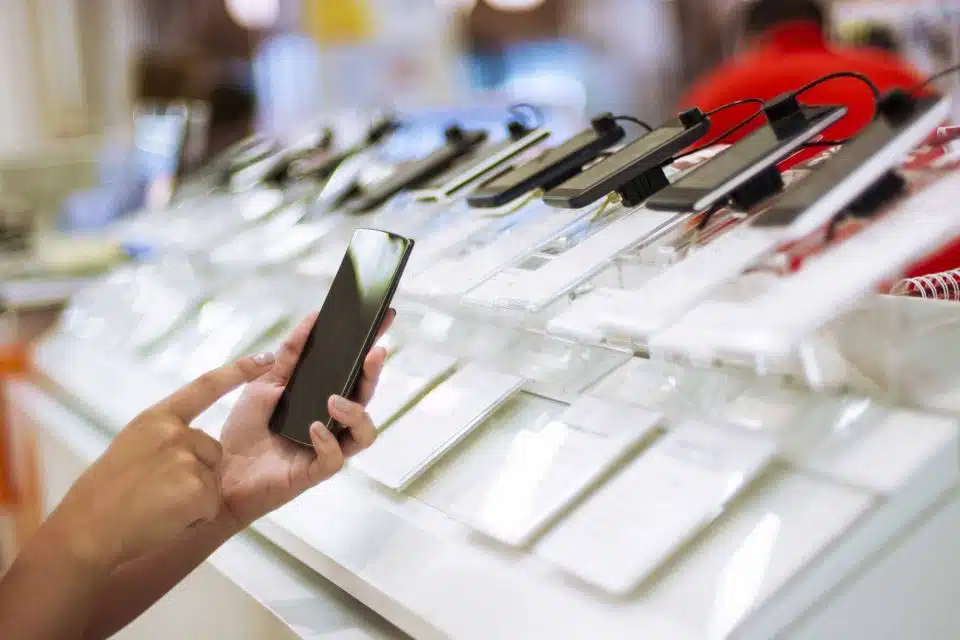 Only Purchase From A Reputable Seller
If you're using a site like eBay to buy refurbished phones, make sure you only consider listings from well-ranked sellers. The listings should include complete specs on the phone, not just photos and a price.
You also want to make sure the device you're considering comes with a reputable warranty! This will protect you if the phone has any defects from prior use or replacement parts.
When you're looking for a reputable seller on sites like eBay, look at the items they've sold as well as the ones listed. This can help give you a more complete and accurate picture of the individual or company selling the phone.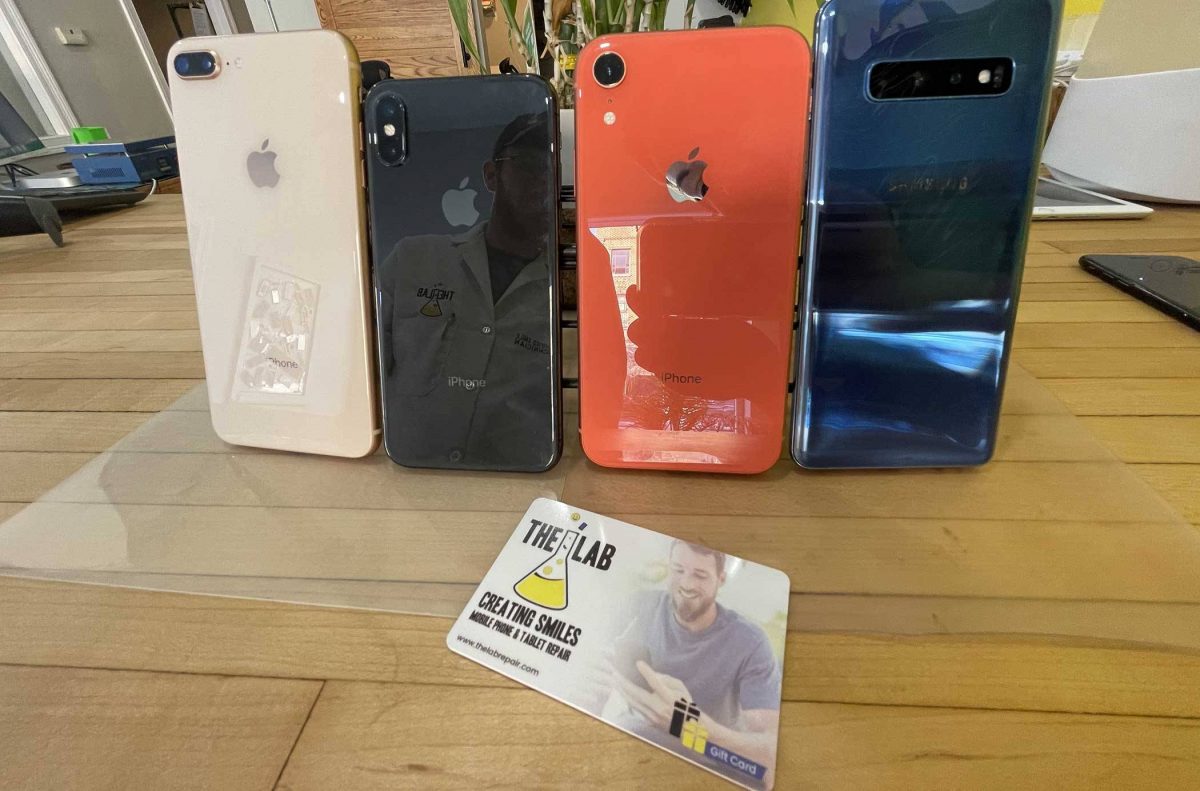 Did you know that The Lab sells refurbished phones? We take all of the pre-owned phones for sale through a detailed inspection process before putting them up for sale.
You can avoid the risk of a scam or defective smartphone by purchasing directly from us rather than shopping online.
Do Your Research On Refurbished Phones
Just like with any major purchase, take the time to do a little research. Consider the timing of your purchase. An ideal time to buy a used smartphone can be right after the new version of the phone becomes available.
Previous models that still have many of the same features as the new versions are often priced far below their newer counterparts.
Researching the price for the phone you need is also important. Look on sites like eBay, your phone's manufacturer website and other local retailers to get an idea of the price range you can expect.
Always Physically Inspect The Phone
Whenever possible, physically inspect your refurbished smartphone before you purchase it. Look for signs of visible damage and don't be afraid to ask questions about the quality of the phone or if it has suffered any serious damage.
Why Buy Refurbished?
There are several benefits of buying a refurbished phone instead of a new one. They tend to be more reasonably priced and when you purchase a used phone you help reduce electronic waste.
Remember, you can always recycle your old cell phones at The Lab for free! So when you're ready for an upgrade, just bring your old phone in and we'll take care of it for you.
Refurbished Phones In Warsaw At The Lab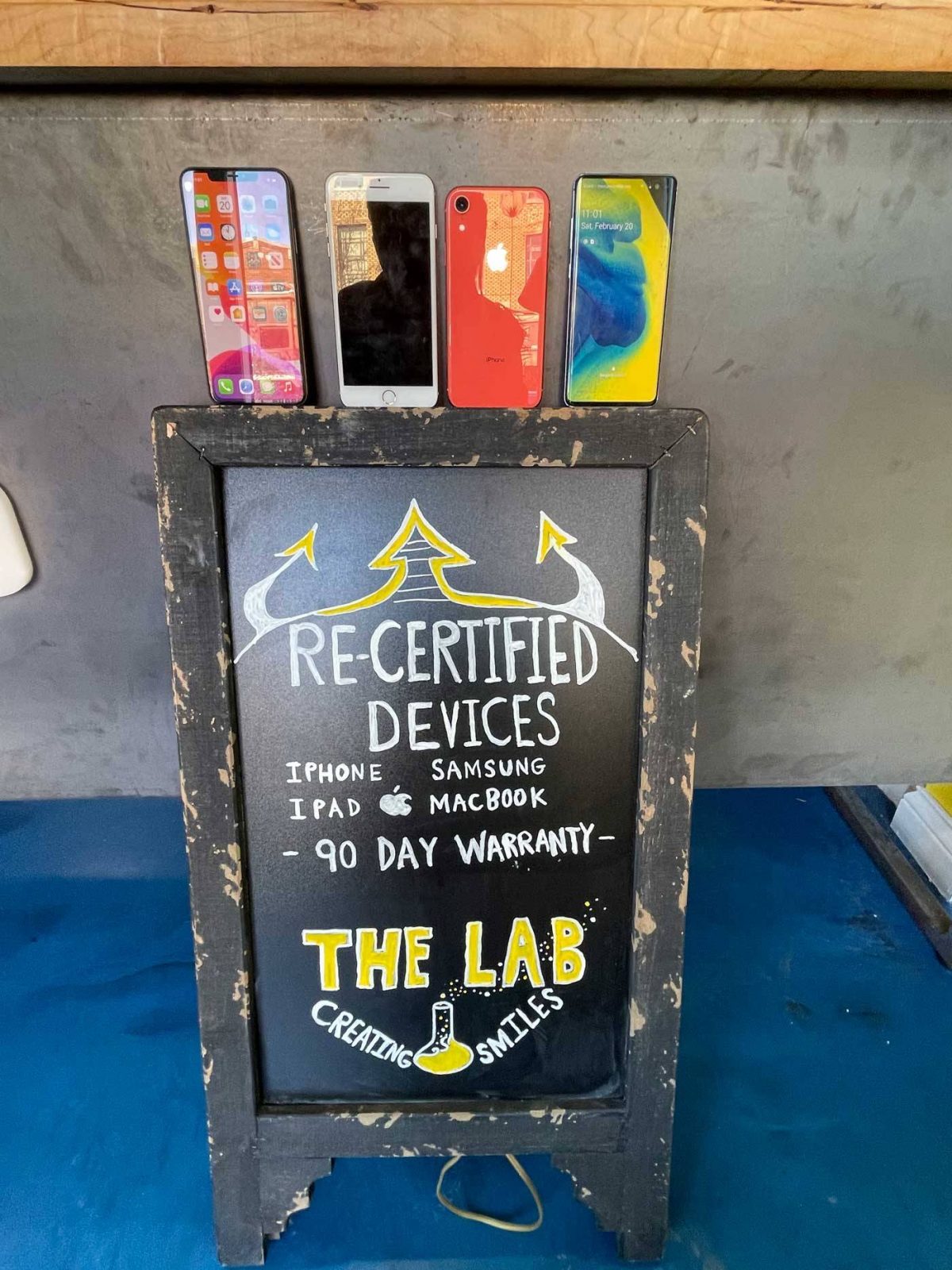 When you buy a refurbished smartphone from us, you can be confident that:
The phone isn't stolen, locked, or misrepresented
Is backed by a 90-day warranty (unless otherwise specified)
Every device has been inspected and professionally refurbished
Our Center St. location carries some of the latest iOS and Android phones available, including brands like Samsung and Apple.
If you aren't sure which phone is the best fit for you, or want to purchase a refurbished phone we don't currently have in stock, we can help! Our devices are compatible with all major carriers so you can be sure to find the right refurbished phone for you.
We're open until 5pm Monday-Friday and until 2pm on Saturday. We love walk-ins and are always here to help.