Simple Ways To Protect Your Data Every Day
General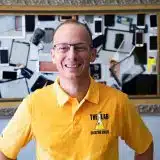 Posted by: Lyle Schrock 2 years ago
Financial information, medical histories, and other sensitive personal information are vulnerable when it is stored online. However, there isn't really an option to avoid this level of vulnerability in the way our world works today. So how do you make data protection in Warsaw, IN part of your everyday habits?
The idea of protecting your personal data can be overwhelming. Even just googling "how to protect my online information" brings up millions of search results!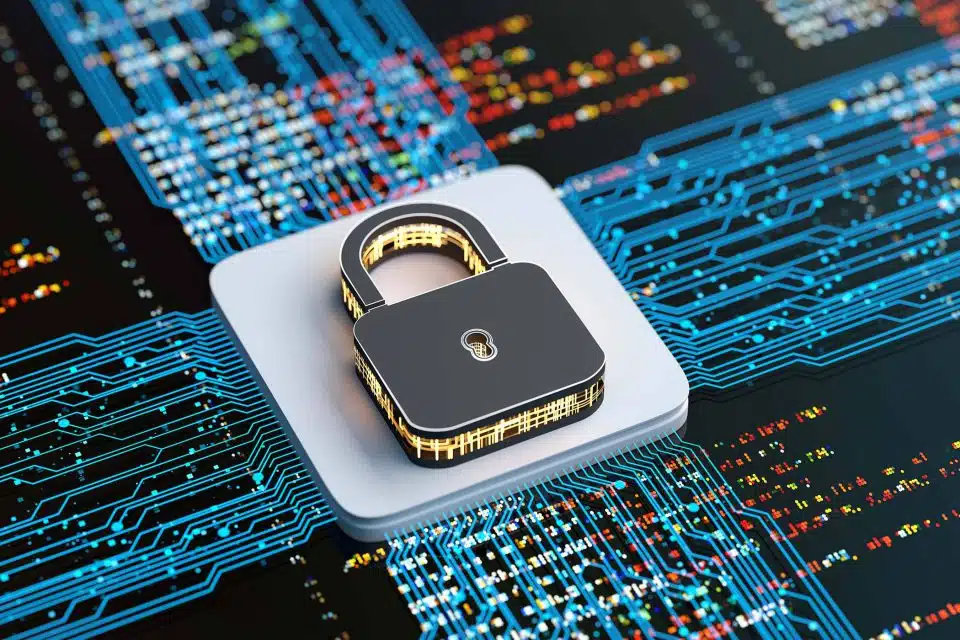 We want to make staying safe online and keeping your sensitive data secure easy, so here are our favorite simple tips to keep your data safe and maintain privacy online.
Use A Password Manager
Over the past 10 years, data breaches and password leaks have become commonplace. Companies like Equifax, Facebook, Target, Yahoo, and more have reported leaked data.
A simple way to secure your online accounts and passwords is to use a password manager. One of our favorite free options is LastPass.
What is a password manager?
It is an online service that can store all of your passwords securely and helps provide strong, randomly generated passwords for all vital online accounts. This adds a level of security that choosing a personally significant password you can remember doesn't bring.
Add Two-Step Authentication
You may be familiar with two-step authentication as it has risen in popularity for online access for email accounts, social network sites, banks, and more.
This type of authentication means that you enter your password and then the site will send you a code either via text or email or by using an app (like Google Authenticator) and won't allow you to log into your account until you provide that code.
Don't Allow Apps To Track You
Whether you're on an iPhone or an Android phone, you have the option to tell apps not to track you.
Apps can collect a ton of sensitive user information that you may not want to share and exchange it with other companies like Facebook or Google to better target their advertising.
If that's not something you want, you can turn tracking off.
iPhone
When you use an iPhone app, many will prompt you to give permission to track. Click the "no" option and Apple will apply a barrier that prevents the app from collecting data for targeted advertising.
You can wait to see those prompts when you download new apps, or be proactive and go to Settings > Privacy > Tracking and switch off the toggle option for "Allow Apps To Request To Track".
Android
Changing your settings on an android can vary depending on which model you're using, but you should be able to access your settings easily and find a privacy option. For example, on a Google Pixel phone go to Settings > Privacy > Advanced >Ads then choose "Delete Advertising ID".
Change Your WiFi Router's Password
Think of your personal WiFi router as the front door of the digital version of your home. It needs to be secured to ensure your safety. Changing the default password on your router is different than changing your WiFi password.
If you have a newer router, it may have an associated app that allows you to easily change your router settings.
If not, you can get access to your router's settings using a web browser. Check the sticker on the back of your router or look in the instruction manual.
Avoid Online Shopping & Banking On Public WiFi
It's great that so many businesses offer free WiFi, but you never know how secure the network really is. As a general precaution, avoid using free unsecured WiFi to complete banking transactions and shop online.
If you need to regularly use free WiFi hotspots in public, use a VPN (Virtual Private Network) to hide your personal information from anyone else also using the same network.
In addition to protecting your online activity, the VPN will encrypt the data streaming to and from your computer or phone for another layer of data protection.
Back Up Your Data
We talk about this a lot, but it is so important to regularly back up your data! If something happens to your phone, computer, tablet, or other devices, you need to be able to easily recover your vital documents and other files.
We actually wrote a whole blog post about the importance of data backup and how to easily do it!
Need Help With Data Protection In Warsaw?
If you are concerned about protecting your personal data on your phone, tablet, or computer, stop in and see us at The Lab.
We're open from 10am – 5pm on weekdays and from 10am – 2pm on Saturdays, so come in during business hours or click below to schedule your repair appointment.