You Really Fix That? Some Of Our Wildest Microsoldering Repairs
General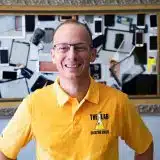 Posted by: Lyle Schrock 2 years ago
You know that we fix a variety of electronic devices at The Lab, but sometimes our repairs go even beyond our expectations.
Phones, tablets, and computers they're what make up the majority of our repairs but our microsoldering skills have been put to work in unexpected ways.
Bow Sight
The kinetic energy from the bow being used damaged the sight on the bow, keeping it from connecting. We were able to repair the connection and have it working like new again.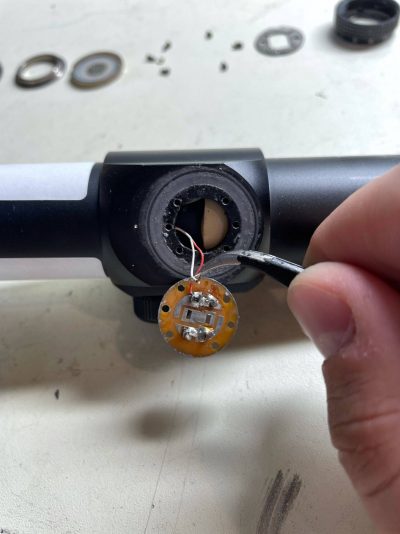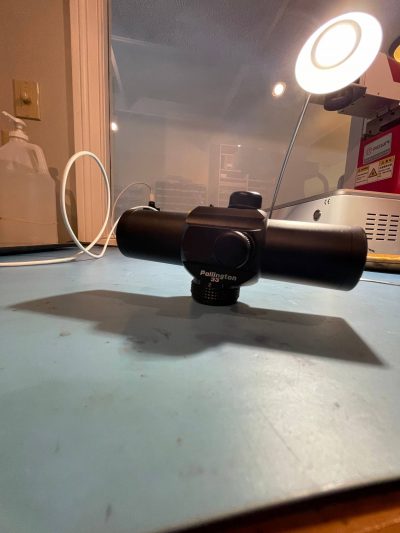 Hover Shoes
When these shoes wouldn't work we discovered that replacing individual lithium-ion cells in the battery pack would do the trick.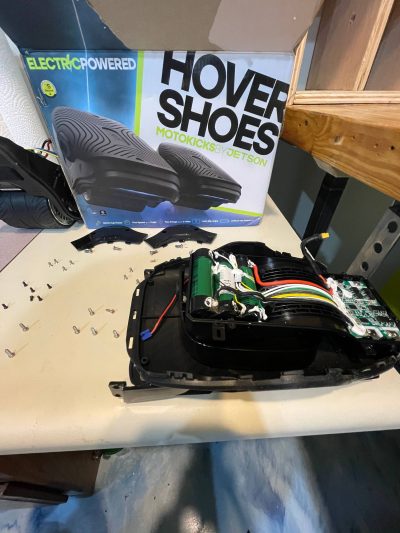 CNC Machine Boards
CNC Machines are tools that are used in almost every manufacturing industry. They can create items out of a variety of materials, including wood, aluminum, plastic, and metals. CAD and CAM systems are the programs that create digital instructions for CNC machines.
A CNC board is used to interface between a computer and the variety of relays, devices, and motor controls you want to control on a CNC machine. We were able to provide a full diagnostic service and repair on this CNC machine board.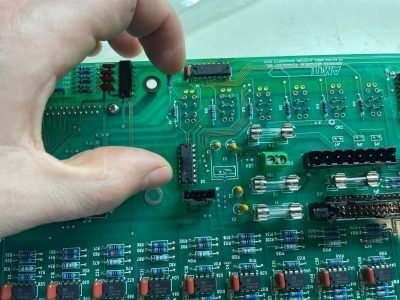 Traxxas Remote Control Speedboat
To get this remote-controlled speedboat back in the water, we used micro-soldering to attach new connections to the batteries. Good as new!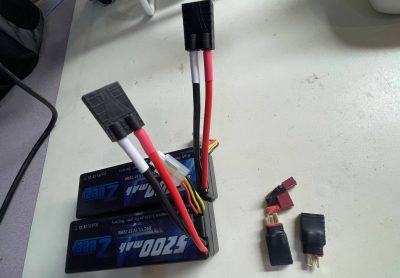 Wizard of Oz Light-Up Display
Treasured display pieces like this Wizard of Oz model can often be rewired and updated so they'll last for years to come.
We were able to replace all the filament lights with safer, long-lasting LED lights and rewired the display to be completely battery-powered instead of relying on an AC adapter.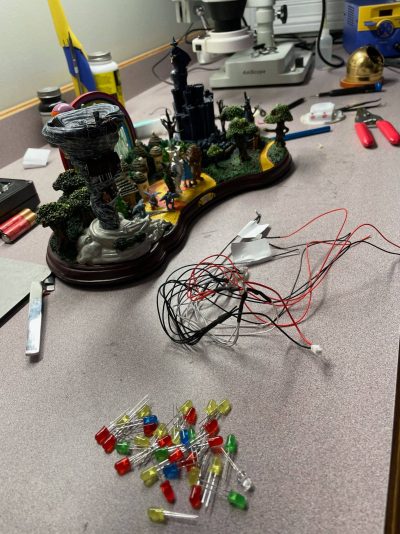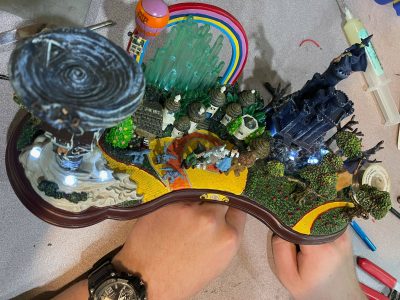 Disney Christmas Train
Another example of a beloved keepsake's repair: we were able to replace the motor on this little Mickey Mouse Disney-themed Christmas train. Being able to repair instead of throwing away toys like this is one of our favorite types of repair!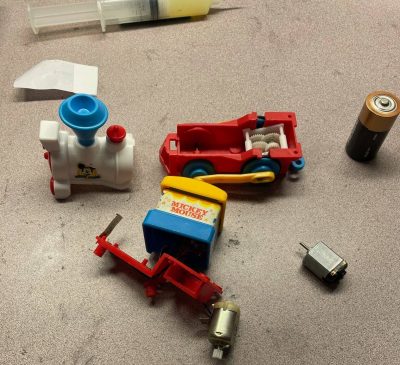 Canon 400mm Telemacro lens 1:56
Rechipping this camera lens was all that was needed to get it back to working order and in the photographer's hands.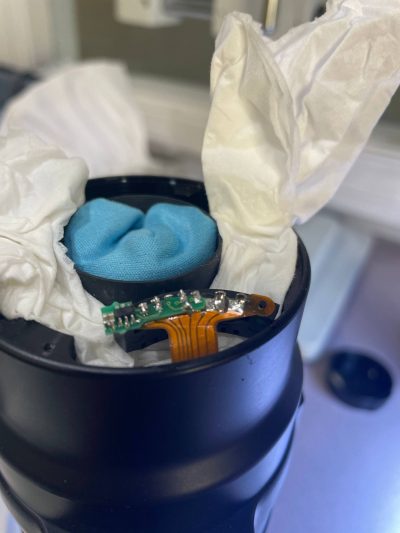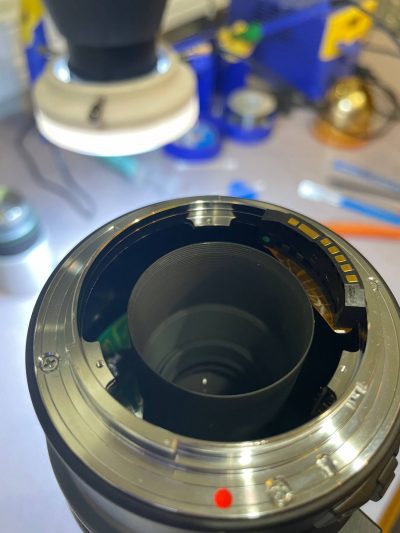 1948 Radio/Phonograph
This vintage 1948 radio is an ongoing repair we're working on to get it back to working condition. So far we've been able to recap and replace several of the vacuum tubes.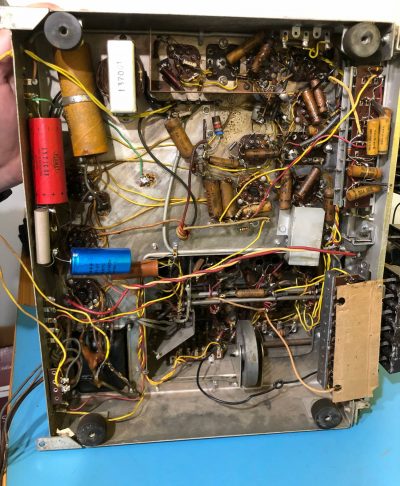 Gate Opener
In order to get this gate opener working again, we had to replace the existing traces with wires.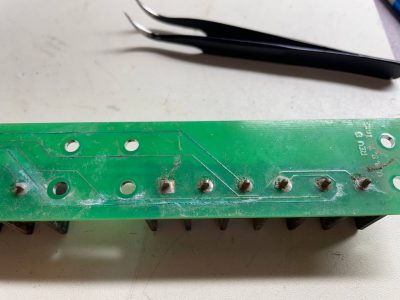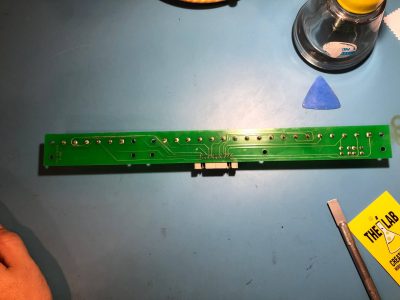 Old International Truck
International trucks, especially older models, can be difficult to repair when it comes to electronics. This particular truck needed it's Printed Circuit Board (PCB) located in the dashboard repaired.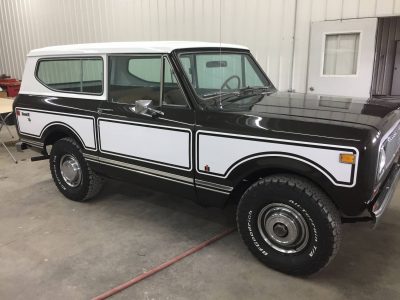 A PCB like this is essential for most vehicles and is widely used to control LED lights, gearboxes, sensors, display screens, navigation systems, and more.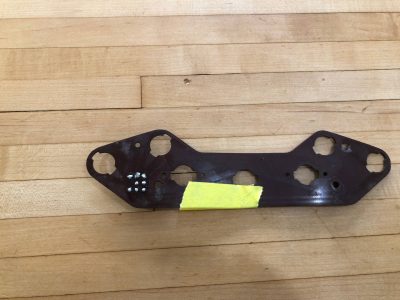 We Can Fix Almost Anything With Microsoldering Repairs
Have an electronic device, keepsake, or even vehicle you want to get working again? Give us a call and see if we can help using microsoldering repairs in Warsaw instead of replacing it!
We're open until 5pm Monday-Friday and until 2pm on Saturdays at our downtown Warsaw location. We're happy to take walk-ins or your can schedule an appointment ahead of time!