DIY Computer Repair Risks
Computer Repair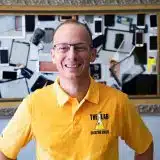 Posted by: Lyle Schrock 2 years ago
We are all about empowering you to fix your own electronics. It's part of our repair, don't replace mindset! However, repairing your own electronics is not without risk. So where's the line?
Below we're sharing some of the common DIY computer repair risks to be aware of, along with our recommendations. Some repairs are simple and safe to do yourself and others are best left to professionals.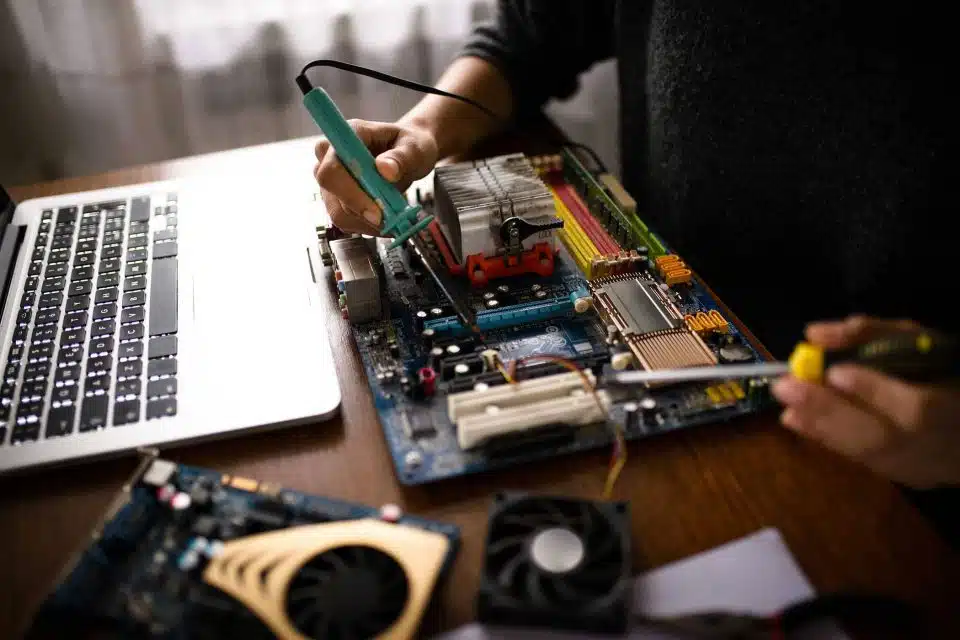 If you're ever unsure whether you should undertake a DIY computer fix, just drop by The Lab and talk to one of our repair experts!
5 Common Computer Repair Risks
Creating New Problems
This is the most common risk of trying a DIY computer repair. You could make the original problem worse and actually cause more damage to your computer.
Small mistakes like the slip of a hand, using the wrong tool, or generating an electrical short simply from the static electricity in your own body can all cause problems for your computer.
Losing Data You Can't Replace
We always recommend backing up your data to protect it. This applies to phones, computers, and tablets. Way too many times, a customer has brought in their computer because they tried to repair a component and didn't back up their data first.
Depending on the type of damage, it can be expensive and inconvenient to retrieve your data. Taking a computer apart to fix it risks damaging the internal components that can lead to lost data.
Before attempting any DIY computer repair, be sure to back up your files!
Wasting Time And Money
There are some DIY fixes that are worth the time and money. For computer repair, those fixes are pretty rare.
Today's computers use specific, high-tech parts that can be difficult for the average person to find.
Not only that, most computer repairs require specialized equipment you won't find in the typical toolbox.
Wasting money trying to buy parts that don't end up working properly isn't worth it.
A dedicated computer repair technician is almost always your best bet for a stress-free, more affordable repair.
Not Addressing The Long-Term Problem
While some simple computer DIY fixes might solve your problem in the short run, there's no guarantee your computer won't continue to malfunction just weeks or months down the road.
A DIY computer repair may be a bandaid that fails to address the underlying cause.
If that's the case, you'll find yourself back to square one with a computer that won't work properly in a matter of weeks, or even days.
Being Taken Advantage Of
We hate that this is the case, but there are a lot of online computer diagnostic tools that are actually scams. Many are free to use and their intent is to corrupt your computer and access your private data.
Once you grant permission for one of these diagnostic sites to access your computer, you open yourself up to potential malware and viruses that can actively harm your computer and put your personal information at risk.
Instead of taking that risk, give us a call at The Lab. You can always trust our certified repair experts with your data and electronic devices.
We're here to explain exactly what's going on with your computer and take you through our steps to repair it.
You never have to worry about your data being stolen or your computer being corrupted when you leave it in our hands.
To DIY Or Not To DIY Computer Repair In Warsaw, Indiana?
When it comes to computer repair, unless you have the tools and training to safely diagnose the problem and access the parts you need to fix it, we always recommend avoiding a DIY fix.
Making a mistake while trying to repair your computer can be costly and even dangerous to yourself and your computer, so why not ask the experts for help instead?
We're always here to help at our Warsaw location at 120 E. Center Street, Suite A. The Lab is open until 5pm Monday-Friday and until 2pm on Saturday.
Stop by during business hours or click below to schedule your computer repair appointment.