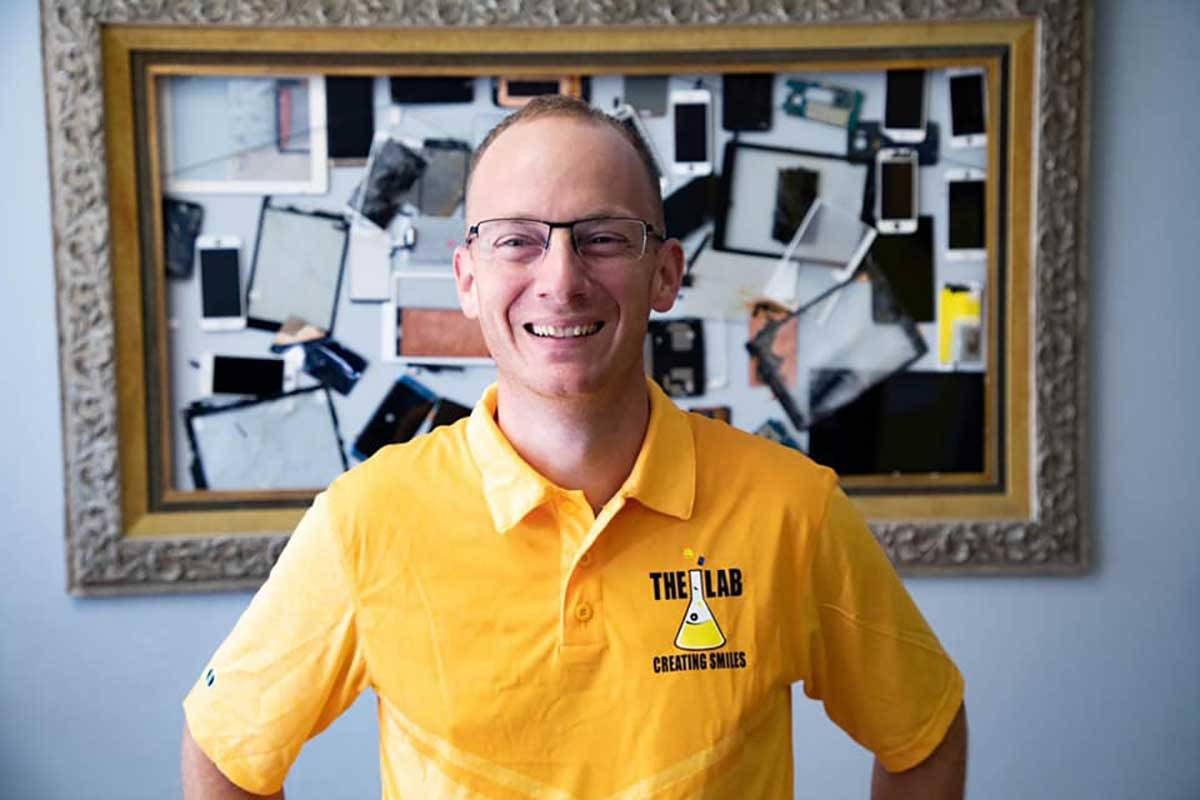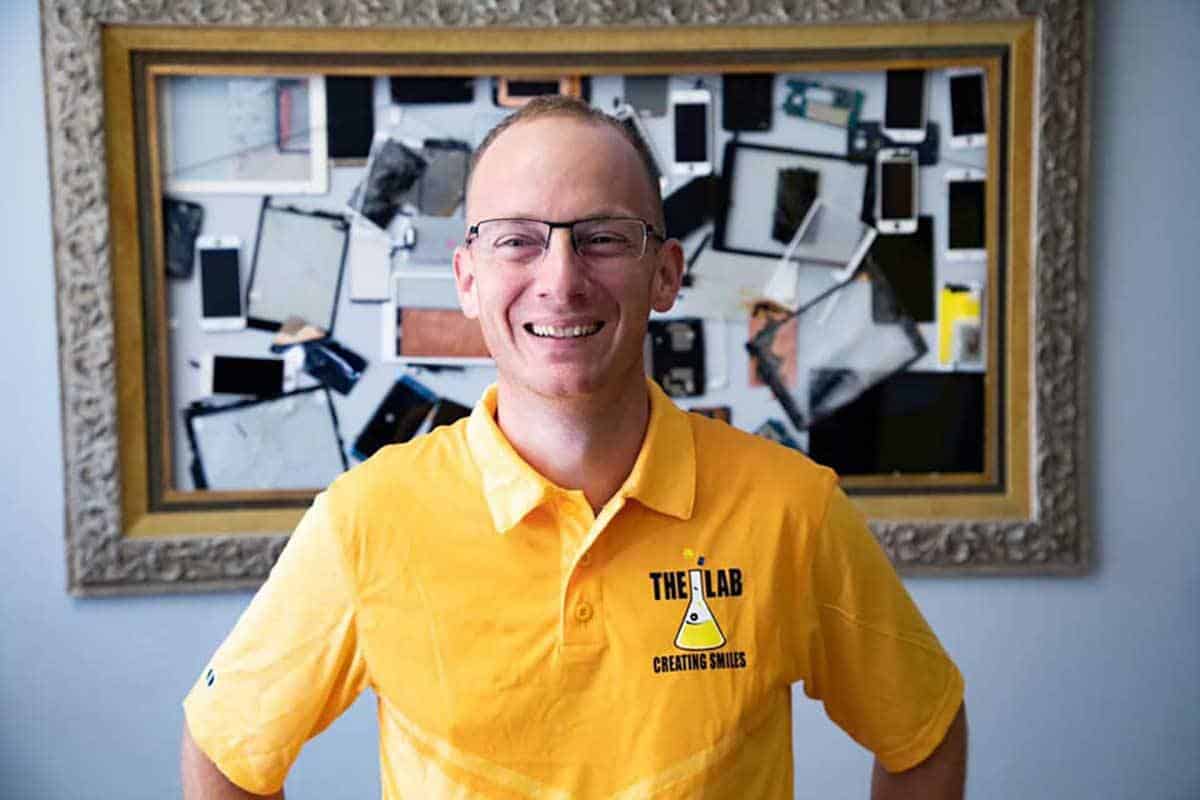 You might have noticed that "creating smiles" is our tagline here at The Lab. But it isn't just a slogan, it's the driving force behind everything we do.
Whether you need your iPhone's back glass replaced, have a computer repair that needs to be finished fast, or cracked your phone's screen again, our goal is to make sure you leave The Lab with a smile.
The Story Behind "Creating Smiles"
When Lyle was growing up, people called him Smiling Lyle because he always seemed to have a smile on his face. The nickname stuck and to this day some of his friends still use it.
I've always been an optimistic person. I like positivity and try to surround myself with positive people. We all have negative thoughts sometimes, but I think your surroundings have a big impact on how you see and respond to what life throws at you.
When social media started growing in popularity, Lyle saw a lot of negativity spreading across the internet. It became a passion of his to intentionally try to spread positivity in any way he could through his own social media interactions.
When Lyle opened The Lab, he knew he wanted its mission to reflect that same positive message. Creating Smiles stuck as the motto even before The Lab opened its doors.
As the owner of a business, I know I can create smiles for my employees and customers every day and make a difference in their lives.
Not Your Average Electronic Repair Shop
There are so many things that set The Lab apart from the average phone or electronic repair shop. As a local Warsaw, Indiana business, Lyle and his team are actively invested in seeing our community and Kosciusko County grow and thrive.
Quality Of Work
If you have ever had someone work on your phone who doesn't know what they're doing, you know how important this is. We firmly believe all repairs need to be completed with high-quality parts and software programming.
This helps ensure you don't lose any of your device's functionality after the repair is complete. The Lab only uses OEM (Original Equipment Manufacturer) spec parts and we refuse to cut corners in our repair work.
Using OEM spec parts to repair devices means that it will not void your device's manufacturer warranty, which is a huge relief to many of our customers. Our work is regularly referred to as being above industry standards.
Why take a chance on getting your phone, tablet, computer, or drone repaired by someone who doesn't have the expertise and desire to do it right the first time?
You can always trust The Lab with your electronic devices and we'll be sure you leave our shop with a smile on your face.
Cost Value
We understand. Fixing your iPhone or android device can be expensive and often our customers' first question is, "how much is this going to cost?".
Our goal is always to keep our repair pricing fair to reflect the work being done, balanced with allowing us to pay our employees a fair wage for their work and expertise.
Our Warranty
One of the things that regularly sets The Lab apart is our warranty. Would you take your car to an automotive repair shop if they didn't stand behind their work? Of course not! You shouldn't hand your phone or tablet over to a repair shop if they don't do the same.
Our warranty covers any functionality defects after your device is repaired as long as there is no physical or liquid damage present. We're proud to stand above industry standards with our warranty.
Our goal is always to create smiles in our customers. Having a 2% defective rate for the parts we use compared to an industry average of 15% definitely helps us accomplish that!
Speedy Service
Most of the phone repairs we do are completed the day you drop off your device. Depending on the day and how complex the repair is, we can get your device back in your hands anywhere from 10 minutes to 2 hours.
If you need your iPhone back glass repaired, that does take longer (4-5 hours) and is scheduled by appointment.
We all depend on our devices, so it's important to us that we get it back to you as quickly as possible.
The Lab Is Here To Help
Whether you need help repairing your device or need to know whether it's worth repairing or replacing, we're here to help!
The Lab is located in the heart of downtown Warsaw at 120 E. Center Street, Suite A. We're open until 5pm Monday-Friday and until 2pm on Saturday. We love walk-ins and are always here to help.